Space is beautiful and captivating. Not so many people get to experience the beauty of it. However, technology and the web can send you to the farthest reaches.
So, we made a short list of five of the best space websites out there.
Here's the list for space and beyond:
NASA's website is for sure the father of them all. In this website, you can literally find everything that humans know about space. It's full of latest official news, information on its missions, multimedia, and much more.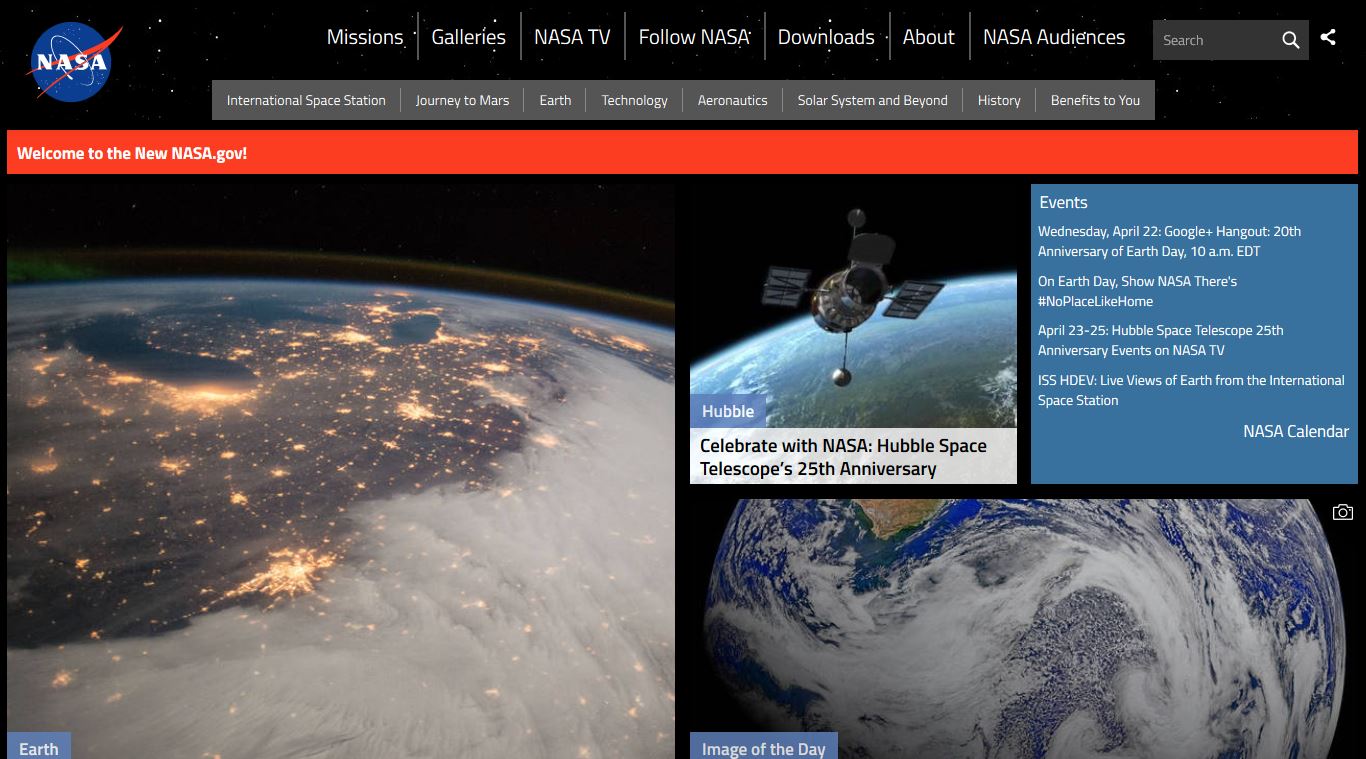 You can find the latest events of the space agency in the news section. Also, explore extraordinary images of planets and exotic moons in our solar system. You can also find images of the farthest galaxies that we have ever seen.
Yeah, Google also makes it to the list of space and astronomy.
Space is big and gazing at the stars in the night sky is just mesmerizing. But have you ever wonder just what you're looking at? The Sky mode feature, available on Google Earth and online, allows you to view stars and other celestial bodies, with animations of planets in orbit, constellations, and galaxies included.
Google has Moon and Mars, too, both also featured as separate globes on Google Earth 5. You can download it here.
Space.com is also one of the best astronomy websites in the internet. It offers more than just current headlines. Here you can find great coverage and exclusive articles that are well written and in depth.
You can find the latest space happenings in their news section. Also, search for life on other planets and see what are the possibilities of habitability there.
Don't forget to also check their Night Sky section, where you can discover what is above your head.
The Universe Today (UT), is a moderately popular non-commercial universe, space, and astronomy news website. A North American based website about space and astronomy.
This blog is jammed packed full of all the latest astronomical news and events and encourages comments from visitors.
It also boasts a great way for other blogs/website to get involved in its Carnival of Space feature.  Each week a different webmaster or blogger hosts the carnival. Here they get the opportunity to showcase articles written on the topic of space.
The HubbleSite is the home of the Hubble Space Telescope. The veteran telescope helps Identify constellations, planets, deep-sky objects and more with their monthly guide to the heavens.
Bringing the magnificent images from the Hubble Space Telescope (HST) back down to Earth, HubbleSite is the place for all things Hubble.
Check out the telescope's talents in the picture album, download wallpaper, watch videos in the movie theater, and take image tours. It's all available in the gallery section.
Follow us: Facebook, Instagram, Youtube