NASA is planning to send astronauts to Mars by 2030. So, they are working with Bradley University from Illinois to create 3D-printed habitats.
The US space agency in partnership with Bradley University organized a 3-D Printed Habitat Challenge.
"A competition brings people that are outside of our area of expertise to the table," said Monsi Roman, program manager for NASA Centennial Challenges. "It allows us to look at a combination of solutions instead of one solution from just one area, like aerospace."
The competition aims to find the habitat technology that best utilizes the materials on Mars to support life.
"A mission to Mars is going to test humans in many ways," said Monsi Roman.
"One of the best ways is by challenging us to be the ultimate recyclers. We have to be really good about using everything that comes with us," Roman added.
NASA and Bradley want to make 3D-printed habitats a reality not just on Mars, but on Earth also.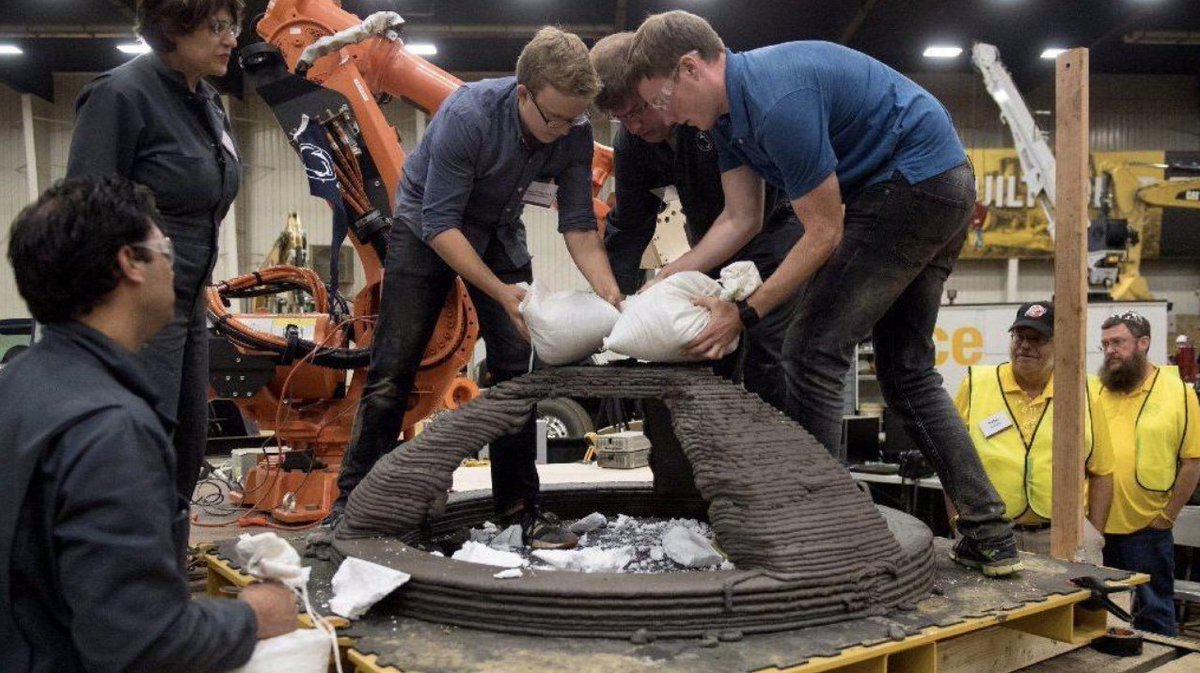 A team from Pennsylvania State University places weight on a 3-D printed dome to test its strength at NASA's 3-D Printed Habitat Challenge on Aug. 26, 2017. Credit: Joel Kowsky/NASA
Material
However, this initiative wants to figure out how to make habitats from material on the red planet. The iconic red regolith or Martian soil are considerable. Also, they want to make recyclable items work with the 3d-printer. The items can be anything that astronauts use.
So, NASA will have to be very careful about choosing what astronauts will carry with them.
"You don't have the luxury to be able to throw anything away," Roman said. "There should be no trash on Mars."
The 3-D Printed Habitat Challenge entered the Phase 3 in November. They are also offering a cash prize of $2 million.
However, knowing its very thin atmosphere and dry surface, Mars is currently uninhabitable.
"A mission to Mars is going to test humans in many ways," Roman said. "One of the best ways is by challenging us to be the ultimate recyclers. We have to be really good about using everything that comes with us."
Follow us: Facebook, Instagram, Youtube
Thumbnail image: A 3d printed house on Mars. Credit: Courtesy of Clouds AO/SEArch